QUEEN BIZ (Artist Biography, Lyrics and Albums)
Senegal
Coumba Diallo, better known as Queen Biz, is a Senegalese musician. She entered the world of music since she was a child. Combining music and study after her baccalaureate, she formed a band with two of her friends, and
Coumba Diallo, better known as Queen Biz, is a Senegalese musician. She entered the world of music since she was a child.
Combining music and study after her baccalaureate, she formed a band with two of her friends, and toured school and regional but the adventure was ephemeral. Later, she joined Pikine's group Khelcom International, which had connections with French rappers. Shortly after, the group broke up. It was at this moment that she decided to evolve alone.
She already has to her credit some collaborations with great Senegalese artists like Wally Seck who played in her video << Sama Akkou Khol >>, a piece dedicated to Peace with the group Takeifa and a song about the floods with the biggest ones names of Senegalese music.
In June 2012, she participated in the Mit Afrika Festival in Cologne, Germany, and in May 2013 she performed at the United Nations Headquarters in New York as part of World Fistula Day with several international artists. In October 2013, she was one of Youssou Ndour's beloved guests at the Grand Bal de Bercy in Paris where she left an unforgettable impression.

She sings as well in Wolof, in French, in English as in Mandingo, her native language. Her particularity is that she performs in almost all musical styles, including Rap, R & B, Reggae, Acoustic….
QUEEN BIZ Profile & Lyrics. QUEEN BIZ has a total of 8 Song Lyrics and Featurings on Afrika Lyrics. Country : Senegal. Genre : Folk, RnB, Afrobeats, Afropop, Slow, . Follow QUEEN BIZ on the social networks Facebook, Twitter, Instagram and Youtube by clicking on the icons below.
Country
Senegal
Albums by QUEEN BIZ
No Album available
More Artists from Senegal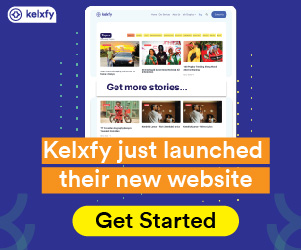 Get Afrika Lyrics Mobile App
Afrika Lyrics is the most diverse collection of African song lyrics and translations. Afrika Lyrics provides music lyrics from over 30 African countries and lyrics translations from over 10 African Languages into English and French
© 2023, We Tell Africa Group Sarl