RAMSOH LATIHNO (Artist Biography, Lyrics and Albums)
Tanzania
Ramadhan Hassan born 2nd February is a Tanzanian Afro Pop and Hip Hop artist based in Kenya, know n by his stage name Ramsoh Latinho. He started his official music career in the year 2012 after signing with 44 Records, b
Ramadhan Hassan born 2nd February is a Tanzanian Afro Pop and Hip Hop artist based in Kenya, know n by his stage name Ramsoh Latinho. He started his official music career in the year 2012 after signing with 44 Records, based in Nairobi, Kenya. Under the contract, he released 2 Singles namely Replay and Masantula before opting out of the contract after a disagreement with management.
In 2013 he released a single Amani (Peace Song) featuring Kenyan local artists, where he worked with Producer Jacky B and Video director J Blessing just before the 4th March 2013 General Election. He took a break in music for 2 years (2013/2014) and went back home to Tanzania to stabilize his life.
in 2015 he produced a song Leta Pesa with reknown Tanzanian producer Man Dvd and other producers just to get back his musical touch. In early 2016, he came back to Kenya and released 13 singles to date. He currently has two Albums namely Penyenia Pananjia 'an afro pop and bongo flavour album with 14 songs', and The Nyaturulegend 'an Afro Pop album with 14 songs'.
RAMSOH LATIHNO Profile & Lyrics. RAMSOH LATIHNO has a total of 1 Song Lyrics and Featurings on Afrika Lyrics. Country : Tanzania. Genre : Afropop, . Follow RAMSOH LATIHNO on the social networks Facebook, Twitter, Instagram and Youtube by clicking on the icons below.
Country
Tanzania

Albums by RAMSOH LATIHNO
No Album available
More Artists from Tanzania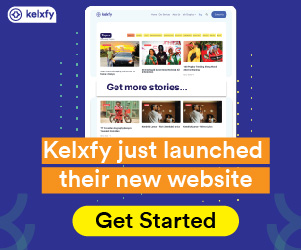 Get Afrika Lyrics Mobile App
Afrika Lyrics is the most diverse collection of African song lyrics and translations. Afrika Lyrics provides music lyrics from over 30 African countries and lyrics translations from over 10 African Languages into English and French
© 2023, We Tell Africa Group Sarl