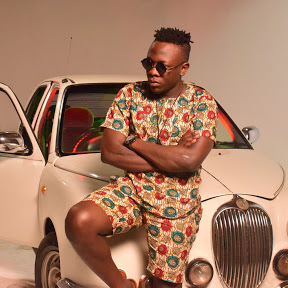 GEOSTEADY (Artist Biography, Lyrics and Albums)
Uganda
A recording artist, producer and multi talented musician from Uganda. Geosteady has been in love with music since he was a young boy in his primary school. He is mostly know for his hit single "Tokendeeza&quo
A recording artist, producer and multi talented musician from Uganda.
Geosteady has been in love with music since he was a young boy in his primary school. He is mostly know for his hit single "Tokendeeza" that has earned him over a million views on YouTube.
GEOSTEADY Profile & Lyrics. GEOSTEADY has a total of 9 Song Lyrics and Featurings on Afrika Lyrics. Country : Uganda. Genre : Zouk, afrobeat, Afropop, Afrobeats, . Follow GEOSTEADY on the social networks Facebook, Twitter, Instagram and Youtube by clicking on the icons below.
Country
Uganda

Albums by GEOSTEADY
No Album available
More Artists from Uganda
Get Afrika Lyrics Mobile App
Afrika Lyrics is the most diverse collection of African song lyrics and translations. Afrika Lyrics provides music lyrics from over 30 African countries and lyrics translations from over 10 African Languages into English and French
© 2023, We Tell Africa Group Sarl