COBHAMS ASUQUO (Artist Biography, Lyrics and Albums)
Nigeria
Cobhams Emanuel Asuquo is a Nigerian-born song writer/music producer/singer who started his academic training as a lawyer, but veered into music full-time to fulfill a lifelong desire he nurtured, (although admittedly si
Cobhams Emanuel Asuquo is a Nigerian-born song writer/music producer/singer who started his academic training as a lawyer, but veered into music full-time to fulfill a lifelong desire he nurtured, (although admittedly silently)! Twelve years of consistently working at his inner calling has today rewarded Cobhams with a name that is synonymous with versatility, musicianship and top-quality in the Nigerian music industry.
Cobhams is presently the CEO of Cobhams Asuquo Music Production (CAMP), an all-encompassing entertainment company based in Lagos, which has a focus on discovering, nurturing and exposing extraordinary talent as well as creating different forms of audio content for corporations and the media alike.
He was for several years signed to Sony ATV (Sony Publishing) London as a songwriter and has won awards in music as well as other fields of interest.
More recently Cobhams struck an explosive musical partnership with Nigerian alternative soul sensation Bez who became the first artist to be released on the CAMP label with the launch of his 15-track "Super Sun" album (2011).
COBHAMS ASUQUO Profile & Lyrics. COBHAMS ASUQUO has a total of 9 Song Lyrics and Featurings on Afrika Lyrics. Country : Nigeria. Genre : Pop, Gospel, Afrobeats, Zouk, Soul, . Follow COBHAMS ASUQUO on the social networks Facebook, Twitter, Instagram and Youtube by clicking on the icons below.
Country
Nigeria

Albums by COBHAMS ASUQUO
No Album available
More Artists from Nigeria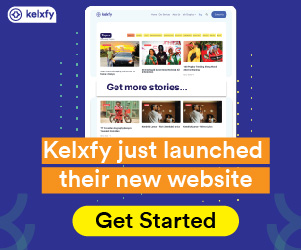 Get Afrika Lyrics Mobile App
Afrika Lyrics is the most diverse collection of African song lyrics and translations. Afrika Lyrics provides music lyrics from over 30 African countries and lyrics translations from over 10 African Languages into English and French
© 2023, We Tell Africa Group Sarl