Blu Ink artist, Khaligraph Jones new song "Lwanda Magere Legacy 1" which dropped on 21s...t August 2020. "Lwanda Magere Legacy 1" comes after his single "Tuma Kitu" hit 1M views upward on Youtube. Audio produced by Kenyan producer Vinc on the Beat, Video by Jijo Drumbeats.
Lwanda Magere Legacy Lyrics by KHALIGRAPH JONES
Yoh! You see right about now
You bout to take it to the basic
Coz rapping really what it used to be
We bout to bring it back nigga
OG
Shout out to Vinc on the beat by the way
Warrup
Yeah now cjeck me out
Eey it's the supplier of the truth
My passion is prior to the loop
And all I require I pursue
Atleast the dragon of the speed
Fire in the booth (Jones!)
And I was never hand --
Started my own shit with a pad
And a pen in the stu'
God guided from the jump
He was sending me truce
I pro with it
We no longer making amateur moves
So I'm different I suppose
I'm big daddy king
Bamboo, Doobie
So I'm pissing on you foes
And I'm careful with the code
OG status, Makaveli in the flesh
Without the piercing on the nose
Rap now is a circus of clowns
Mumble rapping lean sipping suckers
Looking way worse than they sound
Rap niggas carrying purses around
Ain't nobody care for skill anymore
Coz you can purchase the crown
So everybody kinging now?
What a shame oh shit!
And every rapper
Be rapping about the same old shit
You a mama's boy you ain' no trip
My typa lyricsm deeper than a footage
On an anal clip
It's Papa Jones nigga
Who won it for the Shaka Zulu
My rap is voodoo
Rappers gon' have to go back to google
And look for clues coz you whack
And you lack, what the mack and nguvu
Needs to have to be spectacular
You like a pack of noodles
Coz when expose to the heat that I spit
You break
I'm back to basics but I pray God
That He keep you safe
I got the gang gang here to roll
Bang bang here to blow
Shawties in my city
Call me bam bam bingalow
I'm international
But please don't get it twisted
International markets for Africa never existed
It don't matter
If you better than Kendrick and Jcole
It don't matter
If you signed with the rock's the J hoes
Oh you got a billion streams
You got to be the best man
Signing big deals from Univesal or Def Jam
But if you African
You will never blow in the States
And it's intentional
Coz these labels be knowing the stakes
So they approach you with a deal
And promises they can't deliver
And gas you up and telling you
How you the hottest spitter
But mind you it's a plot
To them you just another nigga
So basically you selling your soul
To the highest bidder
So it's bad shit crazy
You ain't heard of cat this wavy
I've been on the map since 80's and 90's
That means I'm legendary to the casket
It's really sad seeing
All these niggas getting catfished
How you gon follow a wave
Man this is the kind of ignorance
That could have you falling in your grave
Fame seeking leeches all in my page
So nowadays I'd rather hang out with my daughter
And just call it a day
Wait funny how life changed
When on the right lane
Ain't alot of industry niggas
Up in my price range
Ironically I don't even like fame
So when I'm on the stage
I'm definitely handing out them ice change
Humble and generous
I don't frown for the cameras
I'm signing all your favourite rappers
Coz they be amateurs
My addiction for money
Started in the fifth grade
Told my teacher when I grow up
I just wanna get paid
Fuck a 9 to 5 shifts
I'm barely sleeping on the greasy
Moi Avenue, Luthuli
I be creeping in the city
Oh you bitching what a pity
Me I'm different and I'm greedy
I be chilling with your bitch
I got my dick up in her titties
So what you doing I done did it already
You niggas are petty
That's why you can't compare to this pregin
Now wave a machette
Coz you trying to belittle my credit
A dream chaser
If I want it best believe I'mma get it
I thank God for this role
King tracking the code
And they can't fuck with the goat
Came back with the flow
It's like king tracking the code
Banged up in the stove
Yeah we rocking it
But this ain't no damn dashing the hoes
Yeah I took over the West
Not breaking a sweat
Nigeria made me a vet
Now I'm raiding the West
South Africa baby you next
I be waiting to flex
I'm about to pull up in Jozi
Steady ready to take
I done had a conversation
With some niggas from the South
Motherf'cks wanna act like they
Don't know what I'm about
If you don know who I be
Then you stupid without a doubt
Niggas in Sierra Leone
Keep my name outta your mouth
Jones!
Khaligraph Jones - Lwanda Magere Legacy 1 lyrics
About Lwanda Magere Legacy
Album : Lwanda Magere Legacy 1 (Single)
Copyright : (c) 2020 Blu Ink Corp
Published : Aug 20 , 2020
More KHALIGRAPH JONES Lyrics
Comments ( 0 )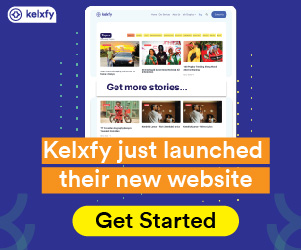 Get Afrika Lyrics Mobile App
Afrika Lyrics is the most diverse collection of African song lyrics and translations. Afrika Lyrics provides music lyrics from over 30 African countries and lyrics translations from over 10 African Languages into English and French
© 2022, We Tell Africa Group Sarl