SLM LIBENDE BOYZ (Artist Biography, Lyrics and Albums)
CONGO (DRC)
Street League Music / Libende Boyz is a music group from the Democratic Republic of Congo, in the town of Beni in North Kivu, in the eastern part of this largest French-speaking country in the world. Created in 2014 by
Street League Music / Libende Boyz is a music group from the Democratic Republic of Congo, in the town of Beni in North Kivu, in the eastern part of this largest French-speaking country in the world.
Created in 2014 by young talents from the four corners of the country who came to pursue their university studies in this cosmopolitan city of Kivu. Passionate about art in general and music in particular, the group uses music as a tool to express the daily life of the local community as well as the cultural richness of its war-battered nation.
Composed of five artists Mumbere Muhasa Chancel [Negro Man]; Thimanga Bizombo [Tshims]; Mapathi Mbonge [Ted Maravilla] Yannick Kayembe [Vj Sparrow]; Christian Byumanine [Sayze], the group has always stood out for their style of music bathed in a fusion of local culture (Rumba Congolaise) mixed with modern trends such as Hip Hop, Dance Hall, Ragga and AfroBeat.
On December 15, 2015, the group released their first major project, a 21-track "NO LIMIT" Mixtape.
SLM LIBENDE BOYZ Profile & Lyrics. SLM LIBENDE BOYZ has a total of 3 Song Lyrics and Featurings on Afrika Lyrics. Country : CONGO (DRC). Genre : Afropop, . Follow SLM LIBENDE BOYZ on the social networks Facebook, Twitter, Instagram and Youtube by clicking on the icons below.
Country
CONGO (DRC)

Albums by SLM LIBENDE BOYZ
No Album available
More Artists from CONGO (DRC)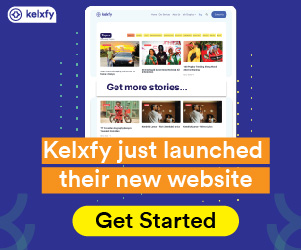 Get Afrika Lyrics Mobile App
Afrika Lyrics is the most diverse collection of African song lyrics and translations. Afrika Lyrics provides music lyrics from over 30 African countries and lyrics translations from over 10 African Languages into English and French
© 2023, We Tell Africa Group Sarl