SINGUILA (Artist Biography, Lyrics and Albums)
Congo
Born on September 19, 1977, Singuila, from his real name Bedaya N'Garo Singuila, is a R & B singer from Congo. He grew up between France, where he was born, and Congo, where he spent several years. Between the R
Born on September 19, 1977, Singuila, from his real name Bedaya N'Garo Singuila, is a R & B singer from Congo. He grew up between France, where he was born, and Congo, where he spent several years. Between the R & B, his favorite style, and rap, the music with which he grew up.
The showbiz, Singuila enters there with "Like Person", a song included on the compilation Indigo R & B, exit via Sector Ä. "I went to see them but they did not even want to listen to what I had done. It was a difficult time for me, I was in the street. So I put my K7 in the post, I kept my finger pressed and I sang in the office. It convinced them. After this turbo speed start, he released a first album in 2003, We Live Only Once, which will be certified gold. The general public then discovers this soul crooner and his words of lascar lover.

The albums follow one another, but Singuila is not satisfied with his promotion and his sales are stagnating. He takes the opportunity to question himself. "I had to start from scratch, to get out of the French R & B concept. The first to have responded to my music are Africans, especially in Gabon, Cameroon, Congo and Cote D'Ivoire.
Singuila's career is developing on the African continent. His single "Rossignol" becomes a hymn in Gabon and hits the continent. Very quickly, what happens in Africa finds its echo in France: he signs at Sony Music in early 2016, and gets to work on a new album. He begins by gathering a group of talented producers, selected for their ability to combine the best of hip-hop beats with the sweetness of soul. So we find Mike Bangerz and Black Kent, who managed the first single "Return Of Flame", but also the DJ Singuila Nasty Nas, Nico Nocchi, Dave and the Belgian Azaïa for "I just wanted", the duet with Alonzo .
The theme of the album? Love always, but that of a street guy, who knows how to be romantic without doing the duck.
"Fall On My Feet" is a title written during the period of doubt, when Singuila saw many of her colleagues abandoning the music. "Solitude" is inspired by the songs of the singer Enya while "The Fan" tells a true story. "I had a contest where people had to tell me their stories and I made a song. I came across the letter from a fan who touched me, and I was inspired to write this text. He is in a dramatic situation but all he asks is that I sing ".
That the lovers of Singuila seducer reassure themselves: with "It Becomes Hot", we find his inimitable style. And Singuila speaks cash to evoke this title: "It's a song to fuck". "I Love Paris" is a piece of drag, but international. "I was in concert in Toronto and in the room, there were very few English speakers. It bothered me, I told myself that the job was not done. So to attract those who do not understand French, I put a few words in English. I needed a reason to speak in English. I found: "I said 'excuse me, what time is it?', French is so romantic, so hot." At the beginning of the clip, I take off my watch, I run to Dave and I go to see the girl to ask him the time. Tip of lover.
"My Father, It's My Mother" refers to a fatherless childhood with a warrior mother, and "It Does not Look Like You" is an old-fashioned R & B style exercise. On "Ay'Mama", Singuila found Black Kent and Mike Bangerz who played the American card, in addition to the Afro color that characterizes the album. And then there is the cherry rap on the cake of the lover, "I just wanted", duet with the virtuoso of the planet Mars, Alonzo. "I like what he's doing, he's not ashamed to go on a light theme. I like his character. He invited me on a title with him that was not out, and for this project I thought it would be good. He wanted to talk about chicks, I said OK, and we were on a theme, namely that most guys met a chick with a dirty reputation. We go because it is cool, not to build anything. But it happens that ultimately, reputation or not, we spend good times with her so fuck the world.

In the end, Entre Deux is a true cosmopolitan record. An album in balance. Between Africa and the West. "It's a chance to have these two cultures. I'm right where I need it. I did not wait for the current trend to put my afro touch. And something is happening. I represent young people who see themselves through me, for them I am someone who left a country at war and who has done well in the end ".
Singuila is a soldier of love, a popular singer who uses some hip-hop codes to sing his vision of seduction and design both romantic and sex songs. Entre Deux is the perfect example,
SINGUILA Profile & Lyrics. SINGUILA has a total of 23 Song Lyrics and Featurings on Afrika Lyrics. Country : Congo. Genre : RnB, Pop, Rumba, Afropop, . Follow SINGUILA on the social networks Facebook, Twitter, Instagram and Youtube by clicking on the icons below.
Country
Congo
Albums by SINGUILA
More Artists from Congo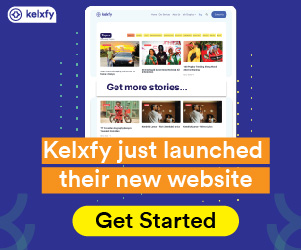 Get Afrika Lyrics Mobile App
Afrika Lyrics is the most diverse collection of African song lyrics and translations. Afrika Lyrics provides music lyrics from over 30 African countries and lyrics translations from over 10 African Languages into English and French
© 2023, We Tell Africa Group Sarl