MAY D (Artist Biography, Lyrics and Albums)
Nigeria
Also known as Mister May D or Sure Boy, May D is a versatile pop/r&b singer and dancer based in Lagos State Nigeria. Signed to his own record label Confam Entertainment, May D released his first set of singles &ndas
Also known as Mister May D or Sure Boy, May D is a versatile pop/r&b singer and dancer based in Lagos State Nigeria.
Signed to his own record label Confam Entertainment, May D released his first set of singles – SOUNDTRACK and COOL TEMPER - in 2011 to rave reviews thereby launching him into the consciousness of the world of music. Other singles – ILE IJO, GAT ME HIGH, U WANT TO KNOW ME ft PSQUARE - followed in 2012.
MAY D Profile & Lyrics. MAY D has a total of 3 Song Lyrics and Featurings on Afrika Lyrics. Country : Nigeria. Genre : afrobeat, Afropop, Amapiano, . Follow MAY D on the social networks Facebook, Twitter, Instagram and Youtube by clicking on the icons below.
Country
Nigeria

Albums by MAY D
No Album available
More Artists from Nigeria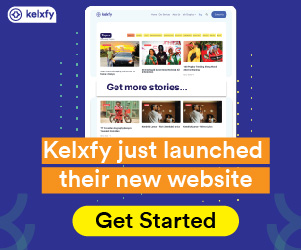 Get Afrika Lyrics Mobile App
Afrika Lyrics is the most diverse collection of African song lyrics and translations. Afrika Lyrics provides music lyrics from over 30 African countries and lyrics translations from over 10 African Languages into English and French
© 2022, We Tell Africa Group Sarl