MAGGIE CHANIA (Artist Biography, Lyrics and Albums)
Kenya
Maggie Chania (real name Margaret Nyachania Wambugu, born 24th April 2000) is a Kikuyu Gospel artist/singer/worshiper from Kenya. She is currently a Third year student at Egerton University pursu
Maggie Chania (real name Margaret Nyachania Wambugu, born 24th April 2000) is a Kikuyu Gospel artist/singer/worshiper from Kenya. She is currently a Third year student at Egerton University pursuing Bachelor of Science (Ecotourism and Hospitality Management). She started singing and having strong passion in Kikuyu gospel music while at a young age. She led in youth presentation in her church. She started feeling to have a calling in music in February 2021. On April 2021, she started receiving songs and she has composed several of them. Her dream of producing her debut song "Ngai Mucokia wa Irathimo" came true when she participated in Mugaruri challenge by Shiru wa Gp and Joy Janet. To try her luck in winnnig a free recording sponsorship deal but unfortunately she did not win
But God is good someone saw that challenge and asked if she won but she told him she has no hopes of winning. A good samaritan (VUTIA UNGA COMPANY) was interested in producing her first song. She was sponsored by VUTIA UNGA COMPANY management releasing her debut song "Ngai Mucokia wa Irathimo" on June 5 2021.
Speaking to Afrika Lyrics this is what Maggie had to say;
"I thank God and praying for more grace to able to produce other songs and also continue increasing my service. My main aim is to reach God's word through songs and serve him deligently. I would like to support other people in future to reach Gods message"
MAGGIE CHANIA Profile & Lyrics. MAGGIE CHANIA has a total of 1 Song Lyrics and Featurings on Afrika Lyrics. Country : Kenya. Genre : Gospel, . Follow MAGGIE CHANIA on the social networks Facebook, Twitter, Instagram and Youtube by clicking on the icons below.
Country
Kenya

Albums by MAGGIE CHANIA
No Album available
More Artists from Kenya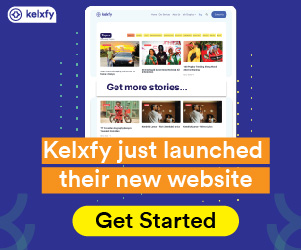 Get Afrika Lyrics Mobile App
Afrika Lyrics is the most diverse collection of African song lyrics and translations. Afrika Lyrics provides music lyrics from over 30 African countries and lyrics translations from over 10 African Languages into English and French
© 2022, We Tell Africa Group Sarl