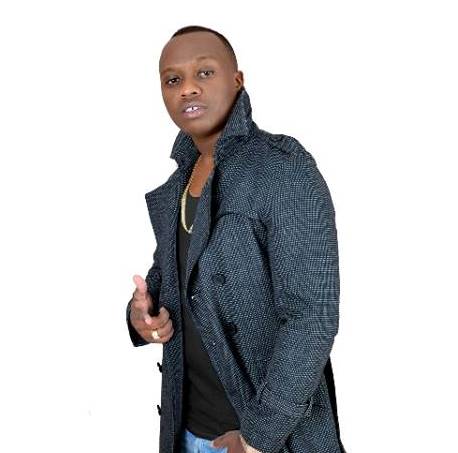 KING JAMES (Artist Biography, Lyrics and Albums)
Rwanda
King James, born James Ruhumuriza, is a Rwandan singer and performer of R&B and Afrobeat music. He is known for his energetic and entertaining live performances. Ruhumuriza was born in 1990 in CHK, Kigali district
King James, born James Ruhumuriza, is a Rwandan singer and performer of R&B and Afrobeat music. He is known for his energetic and entertaining live performances.

Ruhumuriza was born in 1990 in CHK, Kigali district, Rwanda, the fifth of a family of seven children He completed his secondary studies at the French-language Ecole APE Rugunga, and as of 2013 is enrolled at Mount Kenya University where he is working toward a degree in Journalism and Mass Communication. As a child he aspired to become a professional football player. He was later exposed to the songs of American R&B artist Brandy and became inspired to begin composing and performing music.[3]

The musical career of King James was launched in 2006 with the release of a single that met with little success. He opened shows for more popular artists for the next several years. The mid-2009 release of his single "Intinyi" attracted critical acclaim and launched his solo career. By the end of 2010, King James had firmly established his popularity as a leading R&B artist, competing for market dominance against Rwandan artists Tom Close, Meddy and The Ben.[2]

The departure of Meddy and The Ben to the United States provided King James with greater exposure and his popularity grew further. He signed to the label Kina Music and released his debut album, Umugisha, in 2011, followed in 2012 by a second album entitled Umuvandimwe. After a temporary lag in popularity in late 2011, the artist enjoyed a resurgence of fame following the release of two widely successful singles, "Ndakwizera" and "Buhoro Buhoro.
KING JAMES Profile & Lyrics. KING JAMES has a total of 15 Song Lyrics and Featurings on Afrika Lyrics. Country : Rwanda. Genre : Afrobeats, RnB, Pop, Slow, Afropop, Soul, . Follow KING JAMES on the social networks Facebook, Twitter, Instagram and Youtube by clicking on the icons below.
Country
Rwanda

Albums by KING JAMES
No Album available
More Artists from Rwanda
Get Afrika Lyrics Mobile App
Afrika Lyrics is the most diverse collection of African song lyrics and translations. Afrika Lyrics provides music lyrics from over 30 African countries and lyrics translations from over 10 African Languages into English and French
© 2023, We Tell Africa Group Sarl