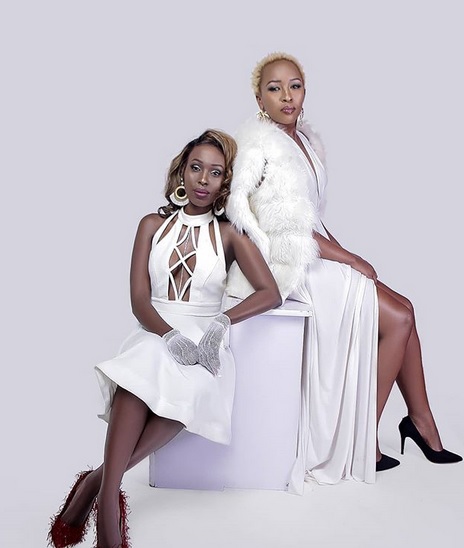 CHARLY NA NINA (Artist Biography, Lyrics and Albums)
Rwanda
Charly na Nina is a Rwandan Female Afro pop Rnb group. Muhoza Fatuma (Nina) and Charlotte Rulinda (Charly) were Born in Uganda to Rwandese parents , moved back to Rwanda after the genocide of 1994. They both started s
Charly na Nina is a Rwandan Female Afro pop Rnb group. Muhoza Fatuma (Nina) and Charlotte Rulinda (Charly) were Born in Uganda to Rwandese parents , moved back to Rwanda after the genocide of 1994.
They both started singing at a young age in churches and in 2011 Nina started singing with bands. She later joined an East African competition called tusker project fame in 2009/ 2010 while Charly started as a backup singer to different local artists. They both teamed up as back up vocalists in a local competition called guma guma superstar for 4 years.
In march 2013 they decided to start as a duo (Charly na Nina) and released there first Single called Ngwino , later they released a song called indoro in 2015 featuring Burundian Super Star Big Fizzo which was their breakout song . From that time they have performed in countries like Congo, Burundi, Uganda, Central Africa and so many countries in Europe . They have also won multiple music awards. In the same year of 2017 they launched their first successful album called (IMBARAGA) strength of a woman that had 9 songs.
CHARLY NA NINA Profile & Lyrics. CHARLY NA NINA has a total of 7 Song Lyrics and Featurings on Afrika Lyrics. Country : Rwanda. Genre : Afropop, Hip Hop, Afrobeats, . Follow CHARLY NA NINA on the social networks Facebook, Twitter, Instagram and Youtube by clicking on the icons below.
Country
Rwanda

Albums by CHARLY NA NINA
No Album available
More Artists from Rwanda
Get Afrika Lyrics Mobile App
Afrika Lyrics is the most diverse collection of African song lyrics and translations. Afrika Lyrics provides music lyrics from over 30 African countries and lyrics translations from over 10 African Languages into English and French
© 2023, We Tell Africa Group Sarl