CALLEDOUT MUSIC (Artist Biography, Lyrics and Albums)
Nigeria
Samuel Nwachukwu, better known as CalledOut Music, is a Christian singer/songwriter and producer from Kaduna, in Nigeria. Growing up in Nigeria, he and his family moved to the Uk when he was 12 years old. He bega
Samuel Nwachukwu, better known as CalledOut Music, is a Christian singer/songwriter and producer from Kaduna, in Nigeria.
Growing up in Nigeria, he and his family moved to the Uk when he was 12 years old. He began playing the piano at church aged 7, after his father bought him a keyboard and he's sparkled with creativity ever since, working as music director in various churches in the Uk.
CalledOut Music divided his time between writing hundreds of songs in his bedroom and his education & after many years of producing original songs for musicals and featuring on other artists songs, he decided to embark on a solo music career, releasing his first single 'Working On Me' on his 21st birthday, signalling the beginning of CalledOut Music.
A devout Christian, Samuel's diverse music strongly reflects his belief in Jesus, addressing issues people face whilst sharing the good news of the Gospel. Although, he shares an admiration for many Gospel greats such as Fred Hammond & Richard Smallwood but CalledOut Music's greatest musical influence is Kirk Franklin.
He started the Gospel ministry 'Called Out' with the aim to 'get everyone to have the belief or mindset that they are called out for service to God'.
CALLEDOUT MUSIC Profile & Lyrics. CALLEDOUT MUSIC has a total of 44 Song Lyrics and Featurings on Afrika Lyrics. Country : Nigeria. Genre : Gospel, . Follow CALLEDOUT MUSIC on the social networks Facebook, Twitter, Instagram and Youtube by clicking on the icons below.
Country
Nigeria

Albums by CALLEDOUT MUSIC
No Album available
More Artists from Nigeria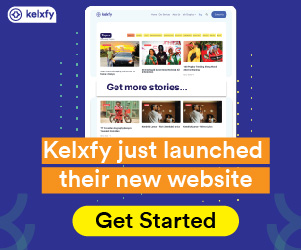 Get Afrika Lyrics Mobile App
Afrika Lyrics is the most diverse collection of African song lyrics and translations. Afrika Lyrics provides music lyrics from over 30 African countries and lyrics translations from over 10 African Languages into English and French
© 2023, We Tell Africa Group Sarl