2KAY (Artist Biography, Lyrics and Albums)
Nigeria
2kay (Born Abinye David Jumbo) is an award winning singer, song writer, creative personnel and a Philanthropist. 2kay was born in Port Harcourt and after his birth, his family moved to Bonny Island, Rivers State wh
2kay (Born Abinye David Jumbo) is an award winning singer, song writer, creative personnel and a Philanthropist. 2kay was born in Port Harcourt and after his birth, his family moved to Bonny Island, Rivers State where he grew up. 2Kay was also a good crafts man as he drew portraits while growing up.
2Kay later moved to Port Harcourt where he started his career and then his break out single 'Waterside Boy' was released, but it didn't break international on till 2012 when 2Kay released 'Bubugaga' which was his international break out single.
2KAY Profile & Lyrics. 2KAY has a total of 2 Song Lyrics and Featurings on Afrika Lyrics. Country : Nigeria. Genre : Hip Hop, Afrobeats, . Follow 2KAY on the social networks Facebook, Twitter, Instagram and Youtube by clicking on the icons below.
Country
Nigeria

Albums by 2KAY
No Album available
More Artists from Nigeria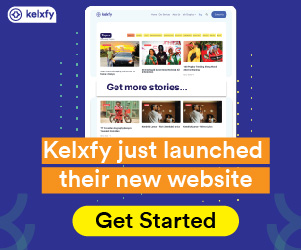 Get Afrika Lyrics Mobile App
Afrika Lyrics is the most diverse collection of African song lyrics and translations. Afrika Lyrics provides music lyrics from over 30 African countries and lyrics translations from over 10 African Languages into English and French
© 2022, We Tell Africa Group Sarl