Jirani ananimada lyrics by Kenyan artist Faithstan. "Jirani Ananimada" released o...n 4th May 2020 is one of the trending songs in Kenya thanks to Tiktok. Jirani ananimada is catchy and easy to understand, it's also a story that everyone can relate. "Jirani Ananimada" is written and performed by FaithStan, Audio was produced by Producer Augusto, Video Directed by Forever Young Kenya. "Jirani Ananimada" lyrics are in english and swahili.
Jirani Lyrics by FAITHSTAN
Wowowowowowowooo ooh
Its your girl Faith Stan
Worldwide
Are you ready for me?
Nikiamka asubuhi I see your face
Ukichezana kadogy kale ka kizungu
Tabasamu lako lanifanya zuzu
My type, my type, wangu ndio wewe
Mama wololo jirani ananimurder (Ananimurder)
Amejibeba, mwenzenu minapagawa (Mi napagawa)
Mama wololo, jirani ananimurder (Ananimurder)
Amejibeba mwenzenu minapagawa
I like the way you look at me
Boy can I come closer
I like the way you lift that thing
Babe can I come over
Jirani jirani
Mi nawewe tupendane
Uje kwangu nije kwako
That's the deal my neighbour
Jirani jirani
Mi nawewe tupendane
Uje kwangu nije kwako
That's the deal my neighbour
Sijapata kama wewe, kijana uko sawa
Kuna nini kwako leo unakasafisha
Ati parte after parte lazima nifike
My type, my type, call me doctor love
Mama wololo jirani ananimurder (Ananimurder)
Amejibeba, mwenzenu minapagawa (Mi napagawa)
Mama wololo, jirani ananimurder (Ananimurder)
Amejibeba mwenzenu minapagawa
I like the way you look at me
Boy can I come closer
I like the way you lift that thing
Babe can I come over
Jirani jirani
Mi nawewe tupendane
Uje kwangu nije kwako
That's the deal my neighbour
Jirani jirani
Mi nawewe tupendane
Uje kwangu nije kwako
That's the deal my neighbour
About Jirani
Album : Jirani Ananimada (Single)
Published : Jun 09 , 2020
More FAITHSTAN Lyrics
Comments ( 0 )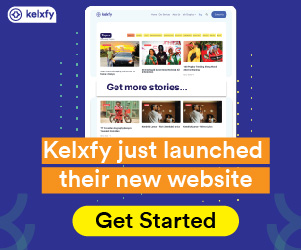 Get Afrika Lyrics Mobile App
Afrika Lyrics is the most diverse collection of African song lyrics and translations. Afrika Lyrics provides music lyrics from over 30 African countries and lyrics translations from over 10 African Languages into English and French
© 2022, We Tell Africa Group Sarl