Regular Lyrics by SARKODIE
Yeah
Mmm hmm
Yeah you know
Yeah… yeah yeah
Yeah yeah
Yeah… yeah yeah
Yeah yeah
[Sarkodie]
No be every borla wey be borla
24/7 we dey hustle for the dollar
Promise on my honour
Nia wa damu bia sɛ ɔpue a ɔtetɛ corner
Only Asus paid wey we dey order
Akɛsi sɛm nkoaa nti enhyɛ wo ho a my brother
Obaa no kraa enyɛ adea ne so bɛ fɔ da
No second hand, aha no yɛ titi robber
Off white jeans, Gucci white top
No slim things, thick like ___
Fresh bling bling wo bɛ hia eye drop
Champagne king, nti mo brɛ me ice block
Make money
Enyɛ saa wo girl no yɛ bɛ ma she go make horny
Bisa no sɛ wey thing she won take for me
Ɛndora ɔhyɛ me dan mu
So why you put the blame on me
Huh!
[CHORUS]
We dey confirm on the regular
Blow money on the regular
We dey control on the regular
Big butty girl on the regular
See the watch, eno be regular
The machine we dey cruzz no be regular
Tema boy, how we fit be regular?
Forget everybody, got your girl on the cellular
Ohemaa make you twerk for me
I just let the money do the work for me
Won bɛ ka sika sɛm a me yɛ dead body
Girl wei nkoaa na otumi ma me best pokey
Anytime I pull out in a place
Sika a yɛ bɛ tutu no, ebe like we dey craze
Wa yɛ lucky sɛ wo girl no nnyɛ me taste
Kɔ kɔ da if you no go fit keep up with the pace
We dey stock money
We dey live large
We be big boilers
Act funny, you go chop slap in a thick forest
Call the waiter for me na me ntipi $46
Each and every week wey dey ship orders
Let the champagne flow
Where the girls girls at
All drinks on me
This is real life show
We dey blow more stocks
More boys on heat Haaa!
[CHORUS]
We dey confirm on the regular
Blow money on the regular
We dey control on the regular
Big butty girl on the regular
See the watch, eno be regular
The machine we dey cruzz no be regular
Tema boy, how we fit be regular?
Forget everybody, got your girl on the cellular
[Mugeez]
And we talk about money
Scratch my body
Golden girls like Egyptian mummy
Abrakadabra
We dey count that money
Wey thing your girlfriend take all rightness
Felling honey
Get close make a mia mia your bobby
Oh baby grind on grind am like gɔgyi gɔgyi
Ten toes, make it to the eleven
Make a tear you like asongoli
All black Jeans and Jordan sneakers
If you no go talk sense then u no get the features
All my people, dem dey talk like preachers
The flow dey make you shout Jesus
I say all black Jeans and Jordan sneakers
[CHORUS]
We dey confirm on the regular
Blow money on the regular
We dey control on the regular
Big butty girl on the regular
See the watch, eno be regular
The machine we dey cruzz no be regular
Tema boy, how we fit be regular?
Forget everybody, got your girl on the cellular
About Regular
Copyright : (C) 2019. Sarkcess Music
Published : Nov 13 , 2019
More SARKODIE Lyrics
Comments ( 0 )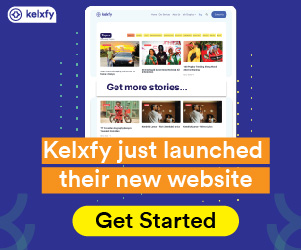 Get Afrika Lyrics Mobile App
Afrika Lyrics is the most diverse collection of African song lyrics and translations. Afrika Lyrics provides music lyrics from over 30 African countries and lyrics translations from over 10 African Languages into English and French
© 2022, We Tell Africa Group Sarl