Kenyan Gospel artist Hopekid and Prince Jawabu release a new gospel song "Injili" on 3r...d July 2020. "Injili" which means Gospel is a dialogue song that involves back and forth exchange between Hopekid and Jawabu questioning the Kenyan gospel industry and Kenyan gospel artists. Artists mentioned include Willy Paul, Akothee, Sauti Sol, Nyashinski, Dj Moh, Size 8, Mercy Masika, Guardian Angel, Rufftone and Eunice Njeri. They come to agree that the Gospel of Jesus shall remain firm.
"Injili" audio done by Alexis on the Beat and the Video by Ricky Bekko (Big dreams).
Injili Lyrics by HOPEKID
I generali si injili mmeichafua aah
Si kama zamani biashara imeashakuwa aah
Jawabu sikupati, kidogo fafanua aah
Injili bado safi hivo ndo mimi najua aah
Kama huyu Moji Shorti Baba
Injili gani eti Mbada
Hiyo ndio lugha ya mitaa
Na wanamuelewa vijanaa
Je Willy Pozee?
Ameokoka ama ni mchezo nieleze
Huyu hatumuelewi wote
Lakini tunaomba Mungu amuelekeze
Mara nasikia Akothee
Ametoa gospel kanisani tuicheze
Mungu atumia yeyote
Sauti Sol na Nyashinski wamdekeze
Ijili hii kweli it's over
Injili hii sasa inazama
Injili hii mmeikoroga
Mmeikoroga, mmeikoroga
Injili hii bado inasonga
Injili hii bado inapanda
Injili hii haitokoma
Haitokoma haitokoma
Haipo, haipo, Injili yenu haipo
Ipo, Ipo, Injili ya Yesu ipo
Haipo, haipo, Injili yenu haipo
Ipo, Ipo, Injili ya Yesu ipo
Pastor Ng'ang'a anatusi wafuasi
Ni gani hizoo?
Na we ulifunzwa kanisani ju ya manzi
Ni gani hizoo?
Mkristo usifuate mchungaji
Mfuate Yesu
Na mi waniseme kote kote
Simuachi Yesu
Na vipi kuhusu namba nane
Bado naskia fununu
Eti alishow Dj Moh waoane
Eti waongeze umaarufu
Ah tuwache porojo jamani
Ule ni muinjilisti sugu
Na ndoa yao ni wazi
Ni mpango wa Mwenyezi Mungu
Ijili hii kweli it's over
Injili hii sasa inazama
Injili hii mmeikoroga
Mmeikoroga, mmeikoroga
Injili hii bado inasonga
Injili hii bado inapanda
Injili hii haitokoma
Haitokoma haitokoma
Haipo, haipo, Injili yenu haipo
Ipo, Ipo, Injili ya Yesu ipo
Haipo, haipo, Injili yenu haipo
Ipo, Ipo, Injili ya Yesu ipo
Ki Mercy Masika na Guardian Angel
Injili safi isiyo na scandal
Eeh I know sipingi injili
Na bado kuna mchezo
Je Rufftone na Eunice Njeri?
Wanaimba injili ya kweli?
Oooh nimekubali bana
Injili ya Yesu itasimama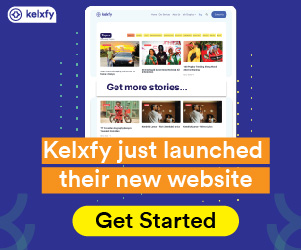 Watch Video
About Injili
Published : Jul 04 , 2020
More HOPEKID Lyrics
Comments ( 0 )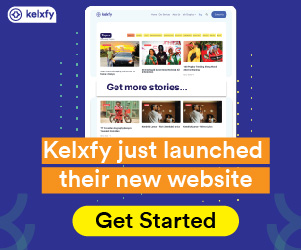 Get Afrika Lyrics Mobile App
Afrika Lyrics is the most diverse collection of African song lyrics and translations. Afrika Lyrics provides music lyrics from over 30 African countries and lyrics translations from over 10 African Languages into English and French
© 2023, We Tell Africa Group Sarl