Gbadura Lyrics by POPTYOFV
Hur!
Poptyofv Yeah!
Moji Mo Gbadura Fun Orimi
Moji Mo Gbadura Fun E'se mi
Kori Mi Ma'Se Alatako Fun Mi
Ke'Se Mi Gbemi Debi Ajomi
Otipe Ti Mo Ti'n Laagun
Otipe Ti
Mo Ti'n Baabo
Moti Jeiya Moti Laagun
Momope Ojokan na Maabo
Loju Ota Bi Ka Ma Debe
Eleda Masun Jo Mumi Debe
Emi Okan Lawon
OMO Ti Family N Duro De
Won Ti Foju Commoners Mi OLUWA Joo Upgrade Mi
Won Ti Foju Underrate Mi
Olorun Joo Elevate Mi
Ipo Giga Mofe Debe!
Ipo Ola Mofe Debe
Fun Awon Toba Wa Ni Rara
Sawon SI Meji Angel Gabriel
Angel MA Da Anybody Lohun O Sa Anybody Pa Toba Sope Ohun Femi Ni Top Omo Ko Easy Mehn Fun Wa Lati Survived We Had To Turn Ourselves To Driver Ole Beere Mi Ni Chi Hur!
The Plan Is Not Only The (Headies)
Targeting Also The (Grammy)
I Never Pray Or Be Begging
Pe Mofe Ever Lo Germany
cuz Mo Believe Ninu Street Mi
Mo Believe Ninu Town Mi
Mo Believe Ninu State Mi
Expecially Orileede Mi Of Course I Want Best For My Nation
You Can See That In My Passion
My Pray For Everything To Be Alright That Is All About My Mission
We Start Our My Matter From Grand Here We Are Today We Hustle Shine
We Hustle Like We Dey Shop
Ready To Reach For The Top
Oluwa Mo Gbadura Ki Ona Mi La Lodun Yi Ki Aiye Ma Se Ri Mi Mu Ni Oruko Ti Baba! Ti Omo Ati Ti Emi Mimo! Amin Yeah!
Oluwa Si Lekun Ayo Fun Mi Kin Wole Je Ki Okiki Mi Tan Kan Ma Le Le Wole Sa Amin Si Adura Mi Ki'n Gbayi Funrami Doju Ti Ota Kan Le Mo Pe O Wa Lehin Mi Asiko To Mofe Fame! Mofe Blown Mofe Make Impact Ninu Industry Mofe Glo Kan Rimi Ko Yawon Lenu Pe Omoyi Ti Go Panpe Tan Te Silefun O Ma De Ti Fo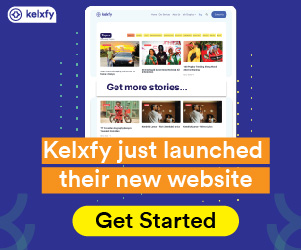 Watch Video
About Gbadura
Added By : Victor Oguntoyinbo
Published : Sep 01 , 2019
More POPTYOFV Lyrics
Comments ( 0 )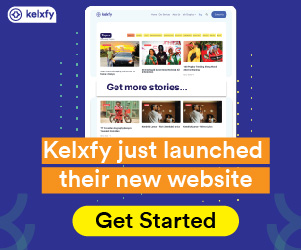 Get Afrika Lyrics Mobile App
Afrika Lyrics is the most diverse collection of African song lyrics and translations. Afrika Lyrics provides music lyrics from over 30 African countries and lyrics translations from over 10 African Languages into English and French
© 2023, We Tell Africa Group Sarl