Ibomination Lyrics by HOMIKRON
[INTRO]
Shout out to the past and present governors of AkS
Land of promise needs a Moses, right?
[VERSE 1]
I tell my folks in PH I can't survive in Rivers
Cause I drown even in a kitchen sink
Ibomination is where the heart is, land of promise
Fact is, I see too many believers but few heaven candidates
Who am I to judge? I don't wanna face the jury's fury
I rep AKS more than an average police station
Decade or less, UYC be looking like Las Vegas
Skyscrapers everywhere cause we got plenty milk and honey
Money running like the fountain I see safer streets
Empty betting shops, richer preachers
Freeways free from traffic jams
Not like they wanna be CEOs but I see pretty girls in need of company
So on your next or first visit to Akwa ibom State
Better come with a measuring tape
Enjoy Ibom Air, Akwa Ibom ado ok, see the eagles play
In the nest of champs outchea
My city might be looking small in the world map, don't worry
All eyes on me I'm the magnifying glass
[HOOK]
I speak Ibom, I dress Ibom, I behave Ibom
At night I do Ibomination
At night I do Ibomination
Ibom Ibom Ibom
Ibom Ibom Ibom
Ibomination Ibomination
Ibomination Ibomination
[VERSE 2]
Eket Oron Ik, Uyo, Abak Ayara adia Abasi abad isua
Udo nte udo asuk akongo mbang enang your sis
Keda ke usung keyem akwa mkpo without guarantor
Iwuod imaha nwed, inua itaha ntuen
Ayin mmong eba ye ice cream, eka ubakasen
Bro Goddy akop punchline ayad esit aduok beans
Ami ndo living proof ke hardwork wins.
I got a map of my city tatted on my pretty
Kitty titty, down lasgidi, ball like diddy, sitting pretty
Vicinity got serenity like sicilly, syphilis-free sixty
Sissies, in the sixty degrees, Miss and Mrs. I
Shred your pride in sixty pieces.
I'm the difference between fireworks and electricity
Sparks cause I flow with a charge
I'm the current, the present tense
Brag about the other rapper in the past tense
Touch my bars the wrong way, I electrougly you.
Both of you versus me
Still get an L not a double you.
[HOOK]
I speak Ibom, I dress Ibom, I behave Ibom
At night I do Ibomination
At night I do Ibomination
Ibom Ibom Ibom
Ibom Ibom Ibom
Ibomination Ibomination
Ibomination Ibomination
[VERSE 3]
Agama lizard no dey rub shoulder with alligator
Even if them dey waka like say them be brothers
We fit de the same school but we no be classmates
You get money no mean se u no go dey show love
No be everybody born with silver spoon oh
Some of us na broom oh, mama no get papa
No get, relatives wey get no dey send us
So na OYO things like say u sidown next to mumu for exam
If naira sabi talk, na igbo e for dey speak
Be your brother's keeper make I be your sister's striker
After the heavy rain, one ajebo orobo chick I been dey crush on
Say make I carry am like pikin cross the flood for street
For her mind I be boat
As I remember say she no accept my toast
I kick stone our two fall inside the water, she vex eh!
Slap me say I don mess her dress up, wash her make-up
Power I no get I dey do press up
Se we ended up doing ibomination
As I carry am go house make she change up
[HOOK]
I speak Ibom, I dress Ibom, I behave Ibom
At night I do Ibomination
Ibom Ibom Ibom
Ibom Ibom Ibom
Ibomination Ibomination
[OUTRO]
UYY, AED, NGD and ABK
R2Max
City de Fitness
Prinnee Beatz
I see you
Bgest D
About Ibomination
Album : Ibomination (Single)
Published : Oct 05 , 2020
More HOMIKRON Lyrics
Comments ( 0 )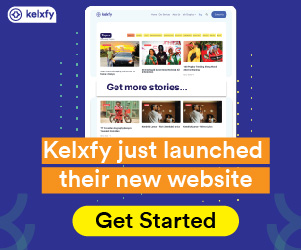 Get Afrika Lyrics Mobile App
Afrika Lyrics is the most diverse collection of African song lyrics and translations. Afrika Lyrics provides music lyrics from over 30 African countries and lyrics translations from over 10 African Languages into English and French
© 2022, We Tell Africa Group Sarl