Asambe Lyrics by DJ MR X
(DJ Mr X! Hay' uyay'shaya ntwana!)
Ngathi sisebenzis' umuthi baba!
Welcome to the Planet
Ungaqal' ungene eyintangeni masek'fanele sihambe
I got a Birkin bag mawuyilenhlobo vele ethanda neyikhwama
Uhlaleleni, uhlaleleni? Asambe
Uhlaleleni, uhlaleleni? Asambe
I got a Birkin bag mawuyilenhlobo vele ethanda neyikhwama
Engithi one-by-one abantwan' ba fresh
Why lentwana ithand' uk'dlala so?
Engithi two-by-two masek'fik' oskhotheni
Why lemali ithand' uk'sala ka so?
Uhlaleleni, uhlaleleni? Asambe
Uhlaleleni, uhlaleleni? Asambe
I got a Birkin bag mawuyilenhlobo vele ethanda neyikhwama
Yeah you been on my mind all night, girl
Please can you tell me somethin'?
Yeah you been on my mind all night, girl
Please can you tell me somethin'?
Zaka a se flopo manyora baby girl mpotse ke go tlele something
On me baby girl it's on me
On me baby girl it's on me
Wo wo wo wo!
Wo wo wo wo!
Wo wo wo wo!
Wo wo wo wo!
Ishu! Wemah!
Hey ngithi "Hi boo! umnandi?"
Sengik' dribb-le nge nice move, i-spy two
Khohl' olova abama nice dude, I'll buy you
Izipho eyifika ngama flight route, inja ayilum'
Ifake kulembakam' asambe sobabon'
O-boy abama 7, angeke bak' afford-e
I-DM iyomile, i-birky yaqobola
Bese, tshel' omame zala bazobona
Ba re "Nyovest ke Spillion"
This is the type of shit I'm really on
Ha o sa tlale o botse TLee cause
It's been a long ass time re taboga
Mo di strata tsa Jozi, ne re lelekisa billion
And now the only thing left ke lenyalo
I can't believe we used to rap for ditshwaro, ayy
From now on kopa leng mpitseng "Nyovest The
Don Billiato"
Ungaqal' ungene eyintangeni masek'fanele sihambe
I got a Birkin bag mawuyilenhlobo vele ethanda neyikhwama
Uhlaleleni, uhlaleleni? Asambe
Uhlaleleni, uhlaleleni? Asambe
I got a Birkin bag mawuyilenhlobo vele ethanda neyikhwama
Engithi one-by-one abantwan' ba fresh
Why lentwana ithand' uk'dlala so?
Engithi two-by-two masek'fik' oskhotheni
Why lemali ithand' uk'sala ka so?
Uhlaleleni, uhlaleleni? Asambe
Uhlaleleni, uhlaleleni? Asambe
I got a Birkin bag mawuyilenhlobo vele ethanda neyikhwama
Yeah you been on my mind all night, girl
Please can you tell me somethin'?
Yeah you been on my mind all night, girl
Please can you tell me somethin'?
Zaka a se flopo manyora baby girl mpotse ke go tlele something
On me baby girl it's on me
On me baby girl it's on me
Kili-king-king kukhal' ikol-koti
A Rottweiler ngihamba noBobby noDoli
Awungenzele one favour, less missionary more
Doggy! Dubula nges'bhamu somdoke
Ingane then I tell her "Go shawty! Go shawty!"
Keith Sweat all night, who can do you like me? Nobody
Kebotse Wes' "Moe'nie worry", Jozi rabatsena
Mswenko galore le ka stocko rabajela
Askies my budda I'm the ghetto Michael Jackson
One skyf pass then the dollies are relaxin'
(Achu achu achu! Ayy)
Ke mo tong'khile le'nala ke monametsa di raka
Fede bare "Ben 10 ke mathatha"
Ke te chunela meropa le ka pen kea ba sata
Yeah you been on my mind all night, girl
Please can you tell me somethin'?
Yeah you been on my mind all night, girl
Please can you tell me somethin'?
Zaka a se flopo manyora baby girl mpotse ke go tlele something
On me baby girl it's on me
On me baby girl it's on me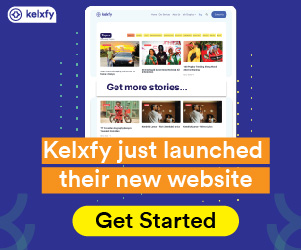 Watch Video
About Asambe
Published : Apr 16 , 2021
More DJ MR X Lyrics
Comments ( 0 )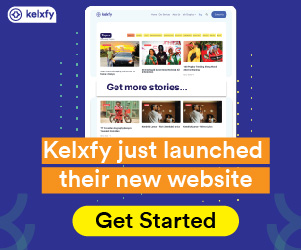 Get Afrika Lyrics Mobile App
Afrika Lyrics is the most diverse collection of African song lyrics and translations. Afrika Lyrics provides music lyrics from over 30 African countries and lyrics translations from over 10 African Languages into English and French
© 2023, We Tell Africa Group Sarl