The Truth About Us Lyrics by BLAKLEZ
(Hoya rona) hoya rona (hoya rona)
Hoya rona (hoya rona ba pelo tse thata ko pele)
(Hoya rona) hoya rona, (Hoya rona) hoya rona
Hoya rona (hoya rona ba pelo tse thata ko pele)
Hoya rona
Aah yes
Pain of the ghetto child
The heart of a troubled youth lost so many battles
We steady searching for w's
Never underestimate the heart of a humble dude
Especially when arrogance is the fall of a lot of fools
This is spirit of biko, I'm here to stay cousin
Confront the enemy now or forever stay running
Are you gonna tweet and in your music you gon' say nothing?
Feeding our people poison and solitic their money
What about the rapists ya'll?
What about the wife beaters?
What about false prophets acting like best friends with Jesus?
What about corrupt politicians, who's supposed to free us?
What about God, where he at?
He's supposed to see us
What about poverty, how are we supposed to live in harmony?
What about brothers that's broke, so they break in my property?
What about Marikina, esidimeni?
Talk to me
What about these industries where they create monopolies?
Magwala a Chechen a chechele morao
Hoya (hoya rona ba tse thata ko pele)
Kere magwala a cheche (cheche a chechele moroa)
Hoya (hoya rona ba pelo tse thata ko pele)
(Hoya rona) hoya rona, (Hoya rona) hoya rona
Hoya rona (hoya rona ba pelo tse thata ko pele)
(Hoya rona) hoya rona, (Hoya rona) hoya rona
Hoya rona (hoya rona ba pelo tse thata ko pele)
I speak the truth on the Blundy sample that's heavenly
You old men sleeping with young girls that are seventeen
Where's your integrity?
Ain't hearing what you telling me
I blame the fans for gassing these damn celebrities
Netflix generation, hashtag culture vultures
"So and so must fall"
You can shut your mouth though privileged brag about this and that
They all surround us while I'm steady, drawer my name
I built it from the ground up
Black lives matter but you don't really care to be
A real brother to me, you be acting like my enemy
Sabotage me with your people, you people I'll never be
Anything above the standards you think I'll never reach
It's really sad when black faces are sponsoring black hate
Minimum wage, little cheese stuck in a rat race
Trying to motivate yourself, waving up with a sad face
Hope we don't crash from a life that we living fast paced
(Cheche a chechele moroa)
Hoya (hoya rona ba pelo tse thata ko pele)
Kere magwala a cheche (cheche a chechele moroa)
Hoya (hoya rona ba pelo tse thata ko pele)
(Hoya rona) hoya rona, (Hoya rona) hoya rona
Hoya rona (hoya rona ba pelo tse thata ko pele)
(Hoya rona) hoya rona, (Hoya rona) hoya rona
Hoya rona (hoya rona ba pelo tse thata ko pele)
All is said and done will we be remembered as animals
Another lost generation when all is said and done
Will we be able to look our children in the eyes?
And tell them the truth about us
Aw kumnyama, khanyisani, phakakamani
Eh kumnyama, kahnyisani, phakakamani bo
Eh kumnyama, kahnyisani, phakakamani aw kumnyama bo
Cheche a chechele moroa
Hoya (hoya rona ba pelo tse thata ko pele)
Kere magwala a cheche (cheche a chechele moroa)
Hoya (hoya rona ba pelo tse thata ko pele)
(Hoya rona) hoya rona, (Hoya rona) hoya rona
Hoya rona (hoya rona ba pelo tse thata ko pele)
(Hoya rona) hoya rona, (Hoya rona) hoya rona
Hoya rona (hoya rona ba pelo tse thata ko pele)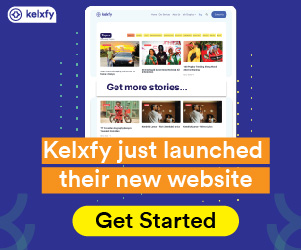 Watch Video
About The Truth About Us
Album : The Truth About Us (Single)
Published : Aug 26 , 2020
More BLAKLEZ Lyrics
Comments ( 0 )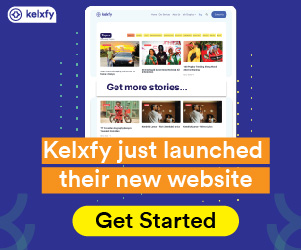 Get Afrika Lyrics Mobile App
Afrika Lyrics is the most diverse collection of African song lyrics and translations. Afrika Lyrics provides music lyrics from over 30 African countries and lyrics translations from over 10 African Languages into English and French
© 2023, We Tell Africa Group Sarl