Fuck You All Lyrics by SAMMY BLAIZE
I was told not to do this buh I don't give a fuck
ile're n mo tii jade, mummy told me don't be a thug
Buh oro naija ogb'ojuboro bii ati gbomo lowo ekuro
So, eni to ba ni kin ma soro, I'll throw him a punch
Lemme start from the top, general ni to ba l'ejo
Eni ti o pese ise f'awon youth, to de ni kan ye cha che Mon
General n k'owo je, on huwa ta leni fe da l'ejo
Baba gbogbo owo te le gba pada ibo lo wa? A fe gbo
No response like he don't hear us
O le je p'o wo voicemail abi Glo network
Try again - no response you said? No response
Ahh, ta lo ni ka dibo fun saburi No Network
People voted for you to bring change like you promised
Buh you a bastard, you so fake and you're cunny
Hmm, your own change is more pains to the country?
I think the full meaning of "PMB" is prime Minister of Bondage
E' gba' joba l'ejo ati gorilla d'eranko to n gb'owo mi
Ilu le keyan to jeun, ikunmu otun a ko s'osi
Eni ta gb'oju le, f'okan tan, o wa pada je ju wa
Sir, e d'owo ru koda e d'ese ru – Older version poco Lee
A fi'ya yin j'oye awodi, sugbon e ole gb'adiye
Eni to feel fight ti corruption, sugbon ti o le mun adiye
Won l'eku lasan lo le yin jade kuro ni Office
L'eni t'awa fi s'olori Yusufu wa wo daddy re
Fuel price tii high, food price tii high
E de ni pe ka ma protest, pelu bii bread price de high
Daddy mi ki la fe je bayi nkan eelo ni 100 naira le buy?
Nigeria ti wa di oko idaji abi e o ri bo shey le bayi?
Gbogbo eyin were te n ba ilu yii je fuck you all
Lat'oke titi to fi de' sale fuck you all
Ati oga ati omo'se yii fuck you all
Te o je ki Nigeria ni sinmi fuck you all
Gbogbo eyin te n k'owo ilu yii je fuck you all
Ti m'ekunnu o de r'owo s'aye fuck you all
Gbogbo eyin ijoba aninilara fuck you all
Middle finger si gbogbo yin fuck you all
Up to the next
Mr. Magu eje kin sare ba yin wi
Iwa te hu je ka Mon pe e ya were baba Asiwi
A ni ki baba jade, won dahun won di ghost bii akiti
OLE! Ta ba se wadi daada , e relate Mon anini
NDDC chairman Mr. Daku daji
Eni to daku nigba to wu u, to de ya to tun da ji
Orisirisi – won tun n'office accountant general jo na
Won sha n mun ' gbe le fun wa accountant general to gbon
Hmm! House of Assembly wa ti di boxing Ring
Awon thug ta fi s'amofin, itu baba ita 46
Awon to ye ka fun l'apere wipe kon maa ponmi si
Tan ba setan, k'awon boys fe'di won kon insert boiling ring
O ma se o !!! A gbe asiwere si' po ola
Ola kuku l'opolo buh agb' asiwere si'po ola
Asiwere d'epo ola tan, o wa n huwa bo se wu u
Eni to ye ka de Mon poti, eni to ye ka gbe si pola
Am vexing wish I gat the chance to meet this feeble thing
Killing him to me would be a simple thing
Cuz Amma grab his neck and remove his fucking cap
Then I'll Pierce the middle of his head biti viju milk
Epo ti won, owo ina ti won fuck you all
Fulani daran'daran n se ti won fuck you all
E fail ni first term ati second term fuck you all
E de si n pariwo Next Level fuck you all
Loo!!! And to y'all fucking rappers that all you do is claim the best
Your work is to take note of when a nigga failed his test
Fuck you all, e le diss buh e le ba' joba soro
Afi ke bragi lemon buh none of you can Face the Feds
Mio ni daruko cuz this shii is name with held
Buh to y'all barking dog, shut up BLAIZE is here
The stage is set, e le wa form Samson
Buh hear this, i'll render y'all powerless like when delila Gé his dread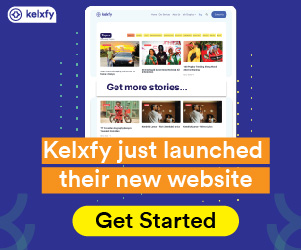 Watch Video
About Fuck You All
Album : Fuck You All (Single)
Added By : Highest Quality
Published : Aug 13 , 2021
More SAMMY BLAIZE Lyrics
Comments ( 0 )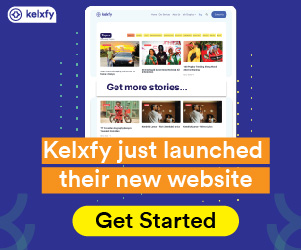 Get Afrika Lyrics Mobile App
Afrika Lyrics is the most diverse collection of African song lyrics and translations. Afrika Lyrics provides music lyrics from over 30 African countries and lyrics translations from over 10 African Languages into English and French
© 2023, We Tell Africa Group Sarl