SHEKHINAH (Artist Biography, Lyrics and Albums)
South Africa
Shekhinah, born Shekhinah Thandi Donnell, is a Pop/R&B vocalist and songwriter born in Durban, South Africa. After singing and performing in musicals for many years throughout her childhood and early teens, the young
Shekhinah, born Shekhinah Thandi Donnell, is a Pop/R&B vocalist and songwriter born in Durban, South Africa. After singing and performing in musicals for many years throughout her childhood and early teens, the young artist landed her first major gig competing in South Africa's seventh Season of the hit television show, IDOLS, where she made Top 32. After being eliminated Shekhinah proceeded to enter the competition in its 8th season where she landed in the Top 6 of the overall competition. She completed a Live Performance degree at AFDA in 2017.
Shekhinah has established herself as an artist on a national scale by performing at a variety of corporate, government and public events since her stint on IDOLS. In 2016 we see her with 2 #1 hit singles under her belt – "Back to the Beach" and "Let You Know". In 2016 she also featured on the Black Coffee single, "Your Eyes", and the Jesse Clegg single "Breathing".
In 2016 the hit song "Back to the Beach" was nominated for a Metro Music Award (MMA) and a South Africa Music Award (SAMA) but in October she won the MTV Africa Music Award (MAMA), while completing her degree.
In 2017 Shekhinah released her debut Album "Rosegold", leading with the single "Suited". 2018 has been a wonderful year of growth for Shekhinah with her being nominated for 6 SAMA's and winning 3 (Album of the Year, Best female artist, Best Newcomer). With the success of her singles "Suited" (certified diamond), "Please Mr" (certified gold) and "Different" (certified gold), Shekhinah has taken her performance all over Africa and has collaborated with many international companies and artists.
Rosegold is currently certified platinum and Shekhinah is optimistic this will continue to grow with her recently being announced the highest South African streamed album and nominated for South African Female Artist of the Year in the 2018 AFRIMMA's
SHEKHINAH Profile & Lyrics. SHEKHINAH has a total of 17 Song Lyrics and Featurings on Afrika Lyrics. Country : South Africa. Genre : Rap, Hip Hop, Afropop, . Follow SHEKHINAH on the social networks Facebook, Twitter, Instagram and Youtube by clicking on the icons below.
Country
South Africa

Albums by SHEKHINAH
More Artists from South Africa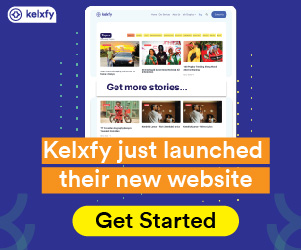 Get Afrika Lyrics Mobile App
Afrika Lyrics is the most diverse collection of African song lyrics and translations. Afrika Lyrics provides music lyrics from over 30 African countries and lyrics translations from over 10 African Languages into English and French
© 2023, We Tell Africa Group Sarl