REMINISCE (Artist Biography, Lyrics and Albums)
Nigeria
Reminisce whose real name is REMILEKUN ABDULKALID SAFARU is a Nigerian artist, singer, rapper and songwriter born on the 26th of January, in Kaduna state in Northern Nigeria. He is originating from Ajilete, Yewa South LG
Reminisce whose real name is REMILEKUN ABDULKALID SAFARU is a Nigerian artist, singer, rapper and songwriter born on the 26th of January, in Kaduna state in Northern Nigeria. He is originating from Ajilete, Yewa South LGA in Ogun state, western part of Nigeria.
Reminisce has always had flair for music right from his child hood, grew up listening to various genres of local and foreign music, which helped form his versatility in his music career. Back in secondary school, he was performing at various school activities; little did he know he was on a path to great things. He has always wanted to be a rapper, and his favourite rappers back in the day while growing up were Nas, Jay Z and Snoop Dogg, he developed his rap skills by listening and rapping lines from the rap legends.
Way back under the guidance of legendary Nigerian producer: ID Cabasa, CEO of the Coded Tunes franchise, Reminisce gradually developed his music skills and craft. At a young age, he had the privilege of learning from older acts (Artistes like 9ice, Jahbless, Lord of Ajasa, who were all under the label at that time) at the Coded tunes studio.
Reminisce later had his big chance to record his fist ever studio song in 2006, he later went on to record a full hard core rap album that was never released because as at that time, because he didn't have the backing of his parents.
He took a break from music, completed his tertiary education at the Kwara state polytechnic, where he majored in Purchasing and supply. He did music on a low key way back in school, performing at gigs etc. However in 2008, Reminisce made a return to the music scene, when he featured on a track titled "Bachelor's Life" off 9ice's sophomore album titled "Gongo Aso", where he did a rap verse, and from that year, he has never looked back on his music career.
Months after his come back to the music scene, he dropped his first official single titled "One Chance" where he featured old time friend: Jahbless. The song did very good on the streets and had massive air play on radio. It was the much awaited launch of a music career for Reminsce. He also featured on series of features, which made his name and brand get more popular, notable features are: The monster his single "Jor Oh" by Jahbless which also featured Lord of ajasa, He also featured on the remix of that particular song, which had heavy weights such as Eldee The Don, Ruggedman, Iceprince and Durella. He featured on "Tin ko ko remix" by Plus One, and many more.
He went on to record his own singles, and the dream of an album then became very real. He dropped "Ever since" where he featured 9ice, a story about his life till that moment, he also shot a video for the track at that time, he afterwards dropped "If Only" a love song produced by Dtunes, where he showed his versatility as singer and a rapper. Both songs established Reminisce as a force to reckon with in the Nigerian music scene, and it was only a matter of time before the force became a reality. Other singles he released before the album were "Take it" ft XP and the late DaGrin, and "Caro".
During the recording his album, in the studio with world class producer: Sarz, Reminisce carved a niche for himself, he took rap to a whole new level, and he decided to do music for the streets. He crafted the thug-like kind of rap and music in his mother tongue. He decided to craft this niche, because he wanted to make music for the common man on the street to be able to relate to, and also at the same time appeal to the learned people.
He went on to release a track titled "Kako bii Chicken" produced by Sarz, where he dropped 2 lines to announce his new found niche in Nigerian music. "Oh ye rappers, I've moved on to greater things, I will see you in a jiffy" and "B*tch I'm learned, but local lon gbowo".
Kako bii chicken was the track that established Reminisce as a new brand on the Nigerian music scene. The monster hit soon became an anthem on the streets, who named him "Alaga Ibile", which means "King of the streets". He later on went on to drop another monster hit "2musshh" produced by Legendury Beatz, to show to everyone that he was here to stay.
On the 31st of March, 2012, Reminisce dropped his debut album titled "Book of rap stories", a 13 tracks album that showed all the sides of Reminisce, as a rapper, a singer and poet. The album did well in terms of sales, thanks to hit songs like "Kako Bii chicken", "2Musshh". The album has sold several thousands of copies, and still selling till date. On the album, he worked with Producers like: Sarz, Legendury Beatz, Joshbeatz, jospo and Pastor Child. He featured artistes like: 9ice, Rugged man, Jahbless, Minjin, DaGrin, Patorankin and XP.
Ever since the drop of the album, he gone on both local and international tours, and he has dropped series of singles and done so many collaborations, and most importantly, he's shot videos for hit tracks like "kako Bii Chicken", "If Only" and "2Musshh". Some of the singles he has dropped since the album dropped are "Oloun'Nishola", "Government ft Olamide", "2Musshh remix" ft Sauce kid and Ice Prince, "Nigboro" and most recently "Koboko". Some of the tracks he has featured on since the drop of his album are: "Bere Mole" by Jahbless, "Agolo" by Sexy Steel, "Uku Uku" also by Jahbless, "Tomorrow" by Oritse Femi, just to mention a few.
Right now he's wrapping up recordings of his sophomore album to drop last quarter of 2013.
REMINISCE Profile & Lyrics. REMINISCE has a total of 16 Song Lyrics and Featurings on Afrika Lyrics. Country : Nigeria. Genre : afrobeat, Afrobeats, Afropop, . Follow REMINISCE on the social networks Facebook, Twitter, Instagram and Youtube by clicking on the icons below.
Country
Nigeria

Albums by REMINISCE
More Artists from Nigeria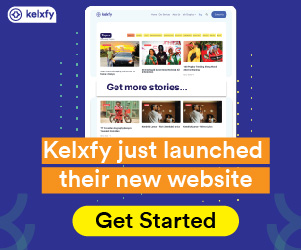 Get Afrika Lyrics Mobile App
Afrika Lyrics is the most diverse collection of African song lyrics and translations. Afrika Lyrics provides music lyrics from over 30 African countries and lyrics translations from over 10 African Languages into English and French
© 2023, We Tell Africa Group Sarl