PALLASO (Artist Biography, Lyrics and Albums)
Uganda
Pius Mayanjai, better known as Pallaso is a recoding artist from Kampala, Uganda Africa. Growing up in Uganda he witnessed violence in his daily life and his family was targeted by rebels, who rummaged through the home a
Pius Mayanjai, better known as Pallaso is a recoding artist from Kampala, Uganda Africa. Growing up in Uganda he witnessed violence in his daily life and his family was targeted by rebels, who rummaged through the home assaulting the boys and molesting the female family members- in their quest for financial gains.
He named himself Pius Lizard when he was signed to the Leone Island Recording Company owned by his brother CEO Dr Jose Chameleone. At that time all the artists were named after a reptile that joined the company. Considered to be shy while offstage, he however transforms into a whole different person, ready to give the audience more than their money's worth. Pius had released many songs through the Leone Island label that were constantly played on major radio and television stations throughout East Africa. He has toured several East African countries like Rwanda, Burundi, Kenya, Tanzania and Uganda.
Coming to America with MTV Africa to headline at the UNAA convention in New York City. Pius decided yet that even though his brothers had flourishing careers in Africa that if he could make it here, he could make in any where. He stepped out on his own to an unknown land for the American Dream. Soon after an American manager noticed him and booked him for shows all over the United States. However that manager soon suffered some personal set backs leaving Pius stranded in the U.S. and he had to figure out a way to make it on his own- and he did. He worked many odd jobs to foster and support his aspirations and has continued to prosper while going through the hardships. Pius happened upon a chanced connection with some gangster rappers from the south who had a studio in Maine. As he approached-them with his love of music and interest in recording, speaking English that was barely understandable, he was not taken seriously. Ten minutes later after hearing him perform they saw his amazing talent and welcomed him to perform with them. He then became big on MySpace and a favorite of MAINES Rap!
He now goes by the stage name PALLASO and has teamed up with various American rappers on different tracks to make it happen. His music has formed into a mix of R&B-Reggae-Hip Hop-Soul. The music and videos received countless air play on East Africa's major tvs and radio stations as well as some here in the USA. He also enjoys some great online traffic on sites like YouTube, ReverbNation, Myspace, Looperman, Facebook, Amazon and ITunes to just name a few where old and new fans alike can witness his growth and enjoy his music.
Pallaso's fan base has grown in both East Africa and parts of the U S A were he now lives. Throughout his career is a resume of international artists with whom he has enjoyed the stage such as Alicia Keys, Akon, Dr Jose Chameleone in Africa to which he performed various charity concerts and shows . He has also worked with Shaggy, Sean Paul, Brick & Lace and Kevin Lyttles during the New England International Spring Bling Tour. Always thinking on ways to make the world better, Pallaso & his team dedicated close to half of 2012 raising money, to help find a cure for breast cancer.
There is no stopping this songwriter, producer, editor and live performer. His humility combined with his magical talent has drawn many to him. He has the ability to write songs of passion, telling the stories of his struggle which touches your soul. Songs catering to the clubs which make you want to throw your hands up and party hard. Other songs with the island tunes that make you want to wind your hips or to just relax and think about life and love. Pallaso Pius is a polished priceless African Diamond. He is just like a piece of coal that handled stress very well. Being from Uganda where he witnessed so much pain and gain much compassion, there is no limit to his artistic ability. Which makes him a force to be reckoned with.

2013 begun as a huge success for Pallaso when his single ft the mess "Change" went viral and eneded up being used by the United Way of Androscogin county to change lives.

In the same year he also teamed with B.E.T award nominees radio & weasel in "AMAASO" Which in a short amount of time after its release was number one on over 200 counts downs of radios, Televisions and news paper articles across the globe.
PALLASO Profile & Lyrics. PALLASO has a total of 17 Song Lyrics and Featurings on Afrika Lyrics. Country : Uganda. Genre : Afrobeats, Afro-soul, Hip Hop, Dancehall, Gospel, Afropop, . Follow PALLASO on the social networks Facebook, Twitter, Instagram and Youtube by clicking on the icons below.
Country
Uganda

Albums by PALLASO
No Album available
More Artists from Uganda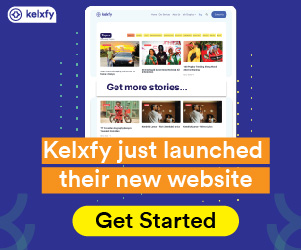 Get Afrika Lyrics Mobile App
Afrika Lyrics is the most diverse collection of African song lyrics and translations. Afrika Lyrics provides music lyrics from over 30 African countries and lyrics translations from over 10 African Languages into English and French
© 2023, We Tell Africa Group Sarl