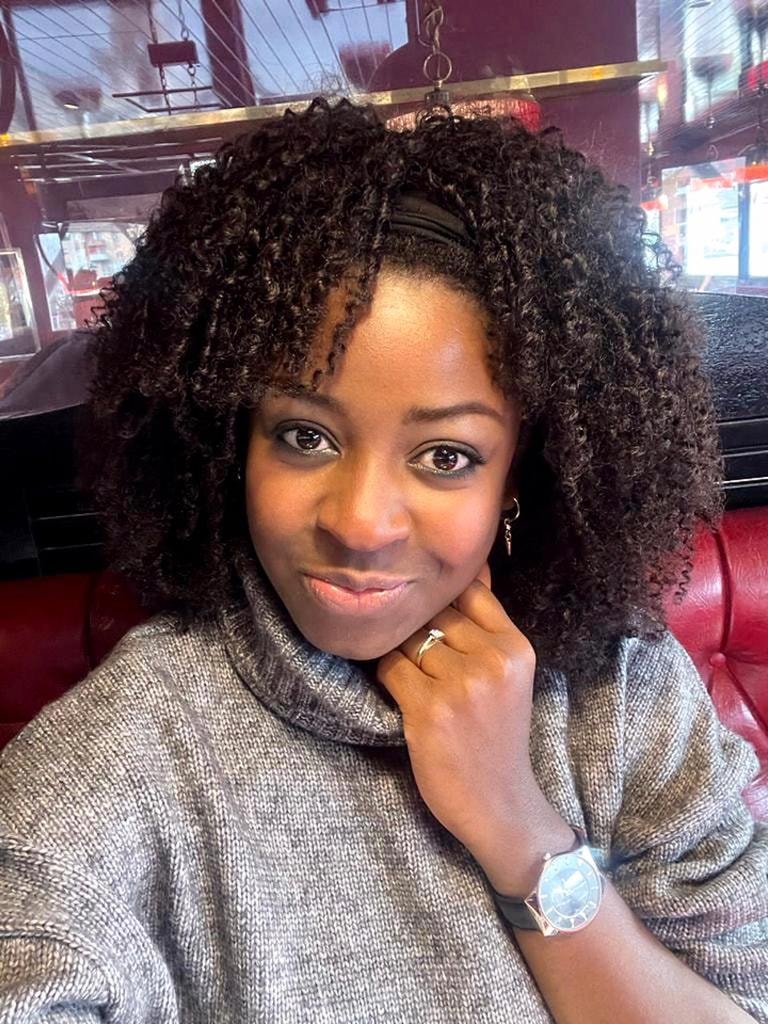 LAB'L (Artist Biography, Lyrics and Albums)
Cameroon
Lab'l, born on March 31 in the city of Yaoundé, LAB'L, whose real name is ETERE ABEGA MARIE HELENE, discovered a vocation as a very young singer alongside her grandmother whose name she bears. Originall
Lab'l, born on March 31 in the city of Yaoundé, LAB'L, whose real name is ETERE ABEGA MARIE HELENE, discovered a vocation as a very young singer alongside her grandmother whose name she bears.
Originally from Ngoumou, department of Mefou and Akono, in the central region of Cameroon. She did her secondary studies at Nkoldongo High School in Yaoundé, where she obtained a Baccalaureate A4 ALL. Her higher education, she carried out at the University of Yaoundé 2 Soa sanctioned by a DEUG in Private Law.
Lab'l was greatly inspired by her grandmother, a cantor in the choirs and popular movements in the village. . Lab'l grew up listening to other artists like Whitney Houston, Mariah Carey, boys2men, brandy, Annie Anzouer, Messi Martin, Angélique Kidjo, Burna Boy among the most recent. The artist also acknowledges being a big fan of the late South African artist of memory BRENDA FASIE, in particular her title "Vulindela" which she still listens to. Beyonce Knowles is also part of her influences, because at one time she saw herself doing exclusively RNB.
The artist Lab'l asserts herself as a committed feminist. She advocates peace around her and in the world, she is for the accompaniment and the integral emancipation of African women. On the humanitarian level, she is very active in many charitable projects for the well-being of suffering children.
LAB'L Profile & Lyrics. LAB'L has a total of 1 Song Lyrics and Featurings on Afrika Lyrics. Country : Cameroon. Genre : Gospel, . Follow LAB'L on the social networks Facebook, Twitter, Instagram and Youtube by clicking on the icons below.
Country
Cameroon

Albums by LAB'L
No Album available
More Artists from Cameroon
Get Afrika Lyrics Mobile App
Afrika Lyrics is the most diverse collection of African song lyrics and translations. Afrika Lyrics provides music lyrics from over 30 African countries and lyrics translations from over 10 African Languages into English and French
© 2023, We Tell Africa Group Sarl