BOB STARR (Artist Biography, Lyrics and Albums)
Gabon
Bob Starr, whose real name is MOMBO NDZIGOU Lionel, is a young Gabonese artist born on April 04, 1988. He started music in 2004 in Port Gentil, the Gabonese economic capital, where he was a member of several rap group
Bob Starr, whose real name is MOMBO NDZIGOU Lionel, is a young Gabonese artist born on April 04, 1988.
He started music in 2004 in Port Gentil, the Gabonese economic capital, where he was a member of several rap groups, notably ABRI and MS BLOCK.
In 2011, after obtaining his baccalaureate, he decided to launch his solo career and recorded some titles by if by, from studio to studio. Despite the artist's lyric quality, he lacked a professional touch and quality sonographic work.
In his young artistic journey, Bob Starr was inspired by artists such as Siya Possi X, Booba, TuPac, Notorious BIG, Kid Ink, Chris Brown to name just that.
His greatest source of inspiration to date has been God. Bob Starr is a mixture of culture, leading to a style of music that mixes Hip Hop and RnB: urban music in general.
BOB STARR Profile & Lyrics. BOB STARR has a total of 2 Song Lyrics and Featurings on Afrika Lyrics. Country : Gabon. Genre : Hip Hop, afrobeat, . Follow BOB STARR on the social networks Facebook, Twitter, Instagram and Youtube by clicking on the icons below.
Country
Gabon

Albums by BOB STARR
No Album available
More Artists from Gabon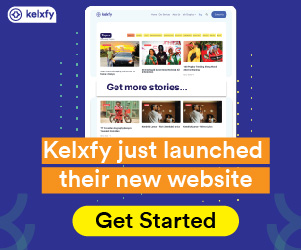 Get Afrika Lyrics Mobile App
Afrika Lyrics is the most diverse collection of African song lyrics and translations. Afrika Lyrics provides music lyrics from over 30 African countries and lyrics translations from over 10 African Languages into English and French
© 2023, We Tell Africa Group Sarl