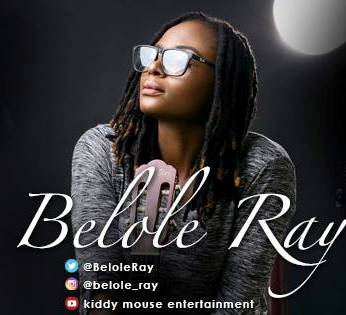 BELOLE RAY (Artist Biography, Lyrics and Albums)
Cameroon
Belole Ray, born Barbara Belole Achingale on 22 October 1990 in Buea, is a singer, song writer, guitarist and recording artiste from Cameroon. Born and raised in the South West Region of Cameroon, she is the fifth chi
Belole Ray, born Barbara Belole Achingale on 22 October 1990 in Buea, is a singer, song writer, guitarist and recording artiste from Cameroon.
Born and raised in the South West Region of Cameroon, she is the fifth child in a family of six children. After her high school Education, she studied Theology at the John Paul II institute of Theology and Philosophy in Buea
Ray took after her father, Henry A. Achingale, a well-known song writer and chorister who has composed many thrilling songs for the Catholic and Baptist Churches in Cameroon.
BELOLE RAY Profile & Lyrics. BELOLE RAY has a total of 1 Song Lyrics and Featurings on Afrika Lyrics. Country : Cameroon. Genre : Genge, . Follow BELOLE RAY on the social networks Facebook, Twitter, Instagram and Youtube by clicking on the icons below.
Country
Cameroon

Albums by BELOLE RAY
No Album available
More Artists from Cameroon
Get Afrika Lyrics Mobile App
Afrika Lyrics is the most diverse collection of African song lyrics and translations. Afrika Lyrics provides music lyrics from over 30 African countries and lyrics translations from over 10 African Languages into English and French
© 2023, We Tell Africa Group Sarl