ANGELO BUSTA (Artist Biography, Lyrics and Albums)
Côte d'Ivoire
Angelo Busta is an Ivorian songwriter, composer and arranger artist based in France. He started his music carreer in 2009 in France. DJ in Lille, at the beginning, he focuses on this profession be
Angelo Busta is an Ivorian songwriter, composer and arranger artist based in France.
He started his music carreer in 2009 in France. DJ in Lille, at the beginning, he focuses on this profession before gradually turning towards writing and producing his own songs in venres includinfgas zouglou, Coupé décalé, Afrobeat, Afrotrap, zouk, and Rnb.
In 2010, he released the song "Tu as cherché, tu m'as trouvé", wwhich was later followed by songs titles "On s'amuse", "Lidusu", "Soulever bomber", "Freestyle" and "Un jour meilleur"..
Angelo Busta has collaborated with many Ivorian artists like Kedjevara, DJ Mix, Serge Beynaud, Debordo, Revolution, Magnific, Mister BBP (Bebi Philipp), DJ Leo, DJ Lewis, NCM etc ...
In addition to his career as an singer, Angelo Busta is a sound engineer, arranger, songwriter and composer at Busta Records Production (B.CORDS Production).
Awarded four times of the trophy of the best African artist of the year 2015 in Valenciennes and Lille, in 2017 and 2018 in Lille, Revelation of the year 2019 at the gala AYO Paris, Angelo Busta quickly turned to new projects focusing in particular on the writing and production of his album.
In April 2017, Angelo Busta unveils to his fans a title from his album entitled "Insh'Allah". Upon its release, the piece is a great success and allows the artist to conquer a new audience.
ANGELO BUSTA Profile & Lyrics. ANGELO BUSTA has a total of 6 Song Lyrics and Featurings on Afrika Lyrics. Country : Côte d'Ivoire. Genre : Zouglou, Coupé Décalé, Gospel, Hip Hop, Afrobeats, . Follow ANGELO BUSTA on the social networks Facebook, Twitter, Instagram and Youtube by clicking on the icons below.
Country
Côte d'Ivoire

Albums by ANGELO BUSTA
No Album available
More Artists from Côte d'Ivoire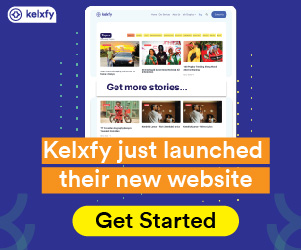 Get Afrika Lyrics Mobile App
Afrika Lyrics is the most diverse collection of African song lyrics and translations. Afrika Lyrics provides music lyrics from over 30 African countries and lyrics translations from over 10 African Languages into English and French
© 2023, We Tell Africa Group Sarl